Mail Us : info@artronix.in
Toll Free 1800 258 2550
Welcome to Artronix
A Technical Approach Towards Ecological Balance
Electronic waste, e-waste, e-scrap, or waste electrical and electronic equipment (WEEE) describes discarded electrical or electronic devices. "Electronic waste" may also be defined as discarded computers, office electronic equipment, entertainment device electronics, mobile phones, television sets and refrigerators. This definition includes used electronics which are destined for reuse, resale, salvage, recycling, or disposal. Green businesses are the key drivers of the economy in the current global business scenario. Of the various green initiatives, waste recycling creates the highest positive impact on the environment.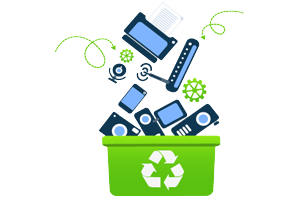 What is E-Waste
E-waste is defined as electronic or electrical equipments/prodcuts that have become obsolete because of advancement of technology or change in fashion.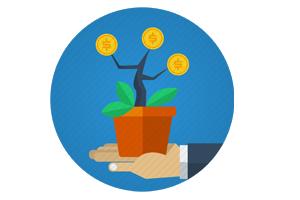 Benefits of recycling
If "Managed" safely by Recycling, E-waste can be secondary source of raw material for metals and other benefits are economic Benefits : Revenue generation from recovered materials.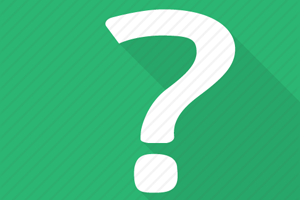 Why Should we Recycle?
The Earth Natural resources are limited and hence we make sure that we preserve them and use them carefully. To Eliminate Landfill.
We offer comprehensive recycling, industry-specific waste management, quality control & sustainability solutions for businesses and corporations.

End-of-Life Electronic Recycling
A best-in-class environmental recycling solution that gives you everything needed to protect your brand and improve your sustainability progress.
An advanced, proven value optimization methodology that delivers superior returns.Let Horizon give you maximum value recovery, especially for complex IT asset disposition.

A smart, comprehensive approach to managing used Mobility, IT and Electrical equipment that integrates IT & Mobility Asset Disposition with warehousing and redeployments.

Reverse Logistics as you better know it as, is for all operations related to the reuse of products and materials. Now, after the implementation of the Extended Producer Responsibility Law under the E-waste Rules 2016 by the Ministry of Environment ..

"Our well connected logistic partners all across the country".Artronix provides the peace of mind that your data and brand is fully protected Advance Software Tightly Control.
Take care of your customers with a value-added service like no other.Offer your customers the Artronix Trade-In Program to take complete care of the disposition of equipment and generate maximum funds for new IT purchases.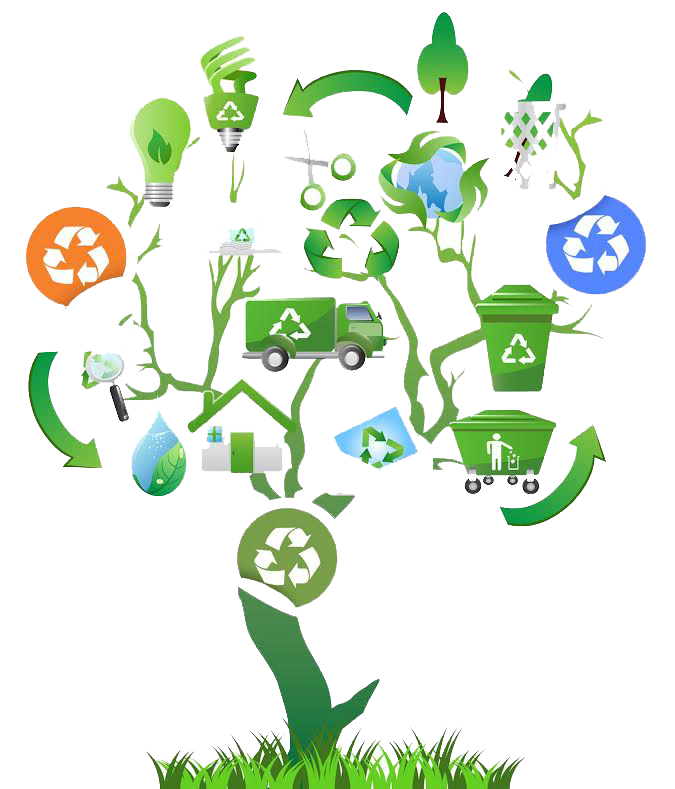 OVERVIEW OF THE PROCESS:
The process steps are as under:
Collection
Aggregation
Classification
Processing of different types of classes:
Dismantling
Classification of dismantled parts
the process inside the plant includes size reduction, granulation, ferrous metal separation, nonferrous mixed metal separation and non-metals separation.

includes size reduction, granulation, ferrous metal separation, nonferrous mixed metal separation and non-metals separation.

The entire process is a mix of manual and automated tasks so that the activity remains economically viable. Manual tasks are all hazard free and all standard safety precautions are taken. Automated tasks are conducted in sealed chambers wherever required for safety purposes.
ETHICAL AND RESPONSIBLE E-WASTE RECYCLING, ZERO LANDFILL PROMISE.
Our aim to provide increased value to our clients for all their electronic inventories ranging from end-of-life electronics to surplus and seconds electronics, while creating awareness for the need to recycle E waste in an environment-friendly way.